GEOTHERMAL FEATURES
Lady Knox Geyser Geothermal Park Mud Pool
LADY KNOX GEYSER
Come and see the history and beauty of the Lady Knox Geyser at 10.15am every day. Presented by our fantastic staff in a natural amphitheatre. Lady Knox Geyser provides a unique opportunity to see an eruption to heights of 10 to 20 metres.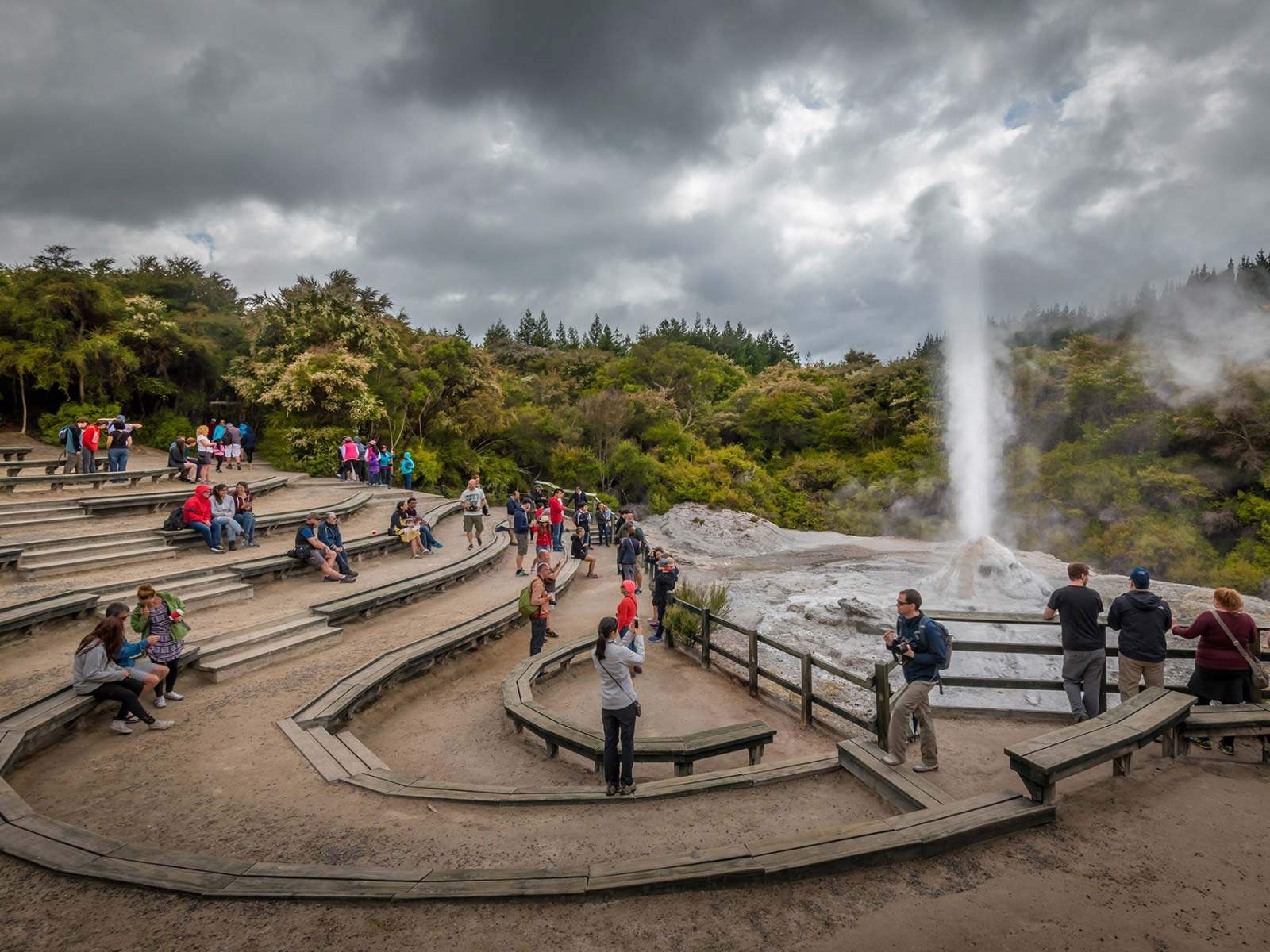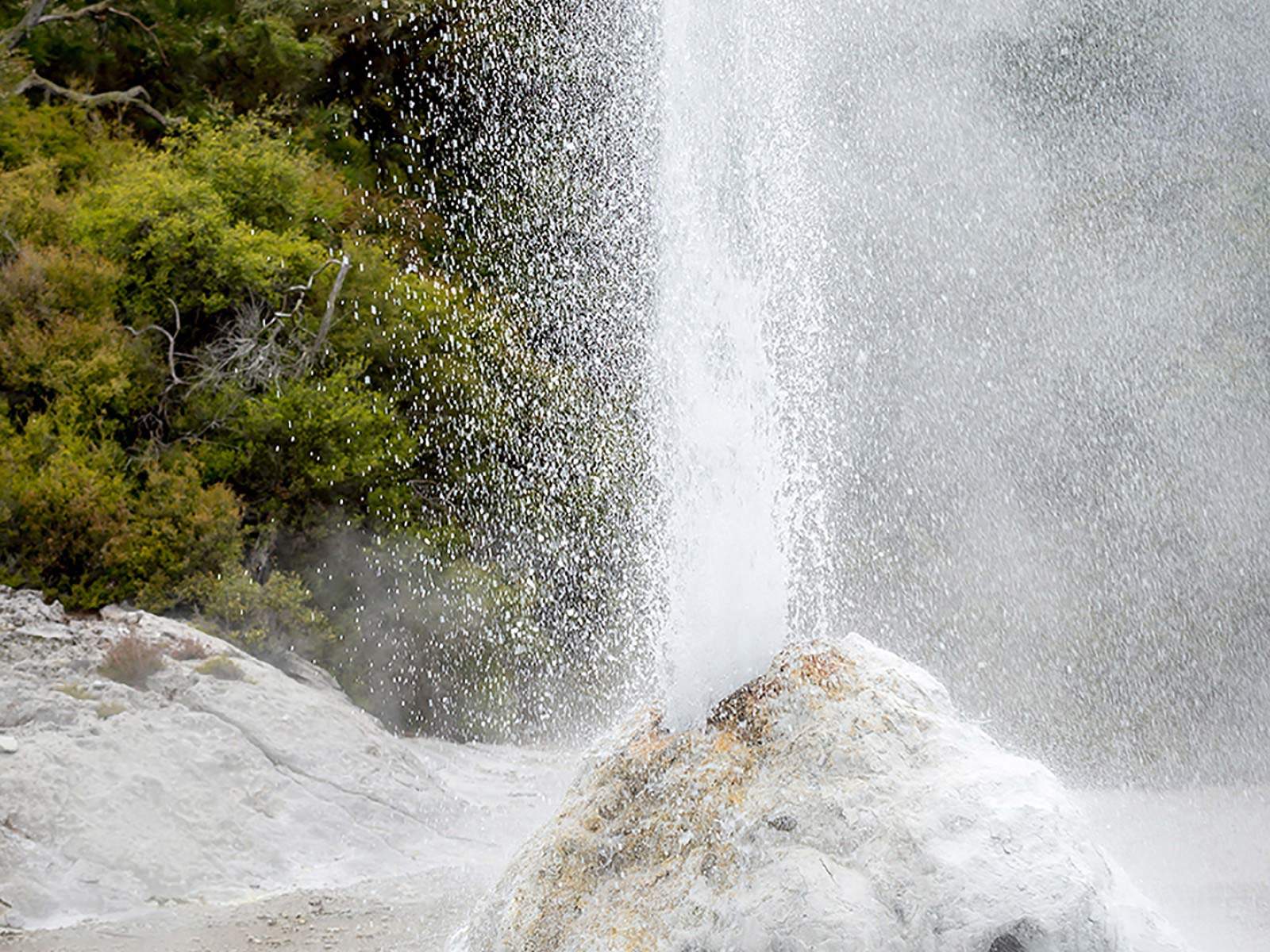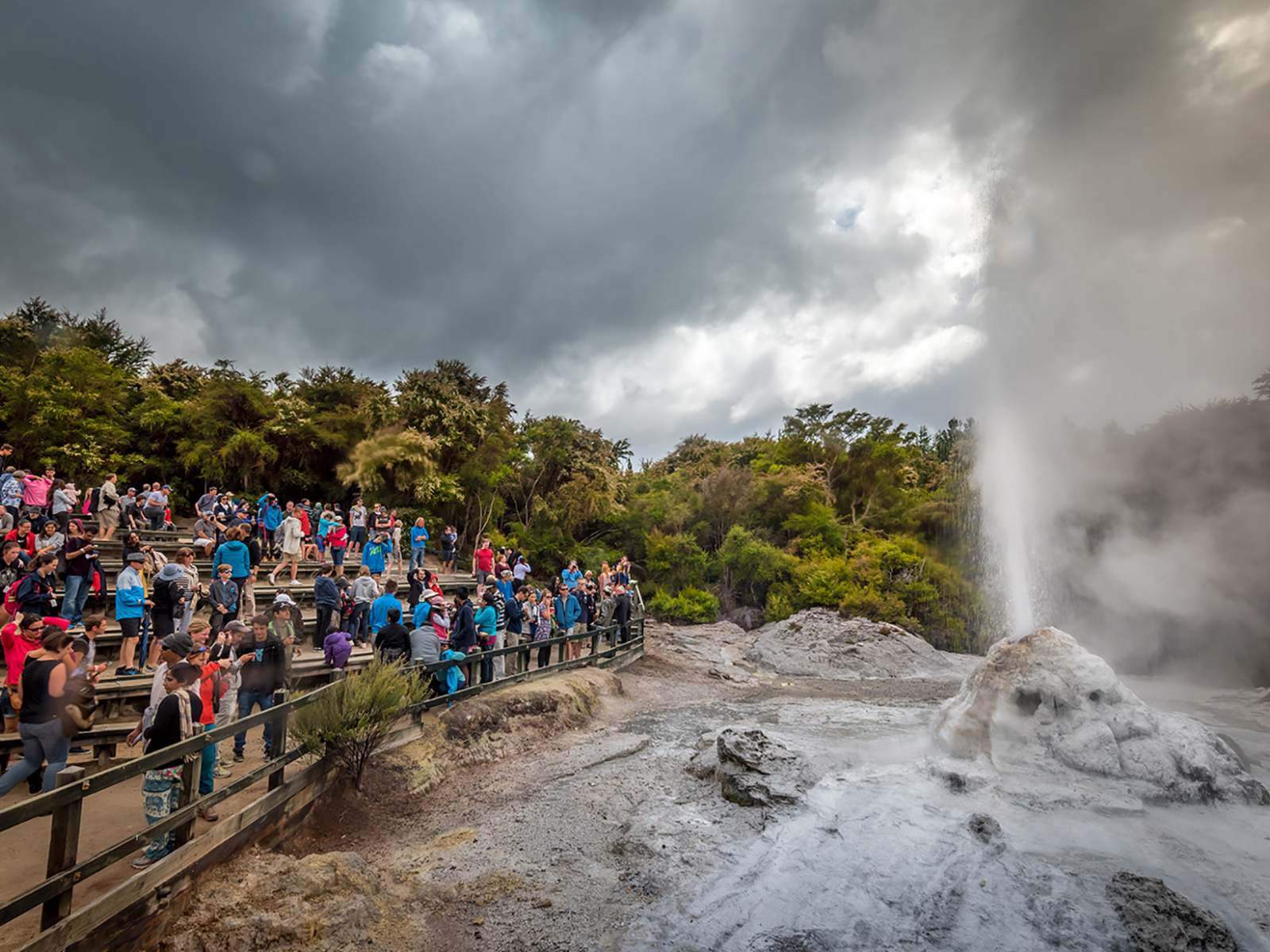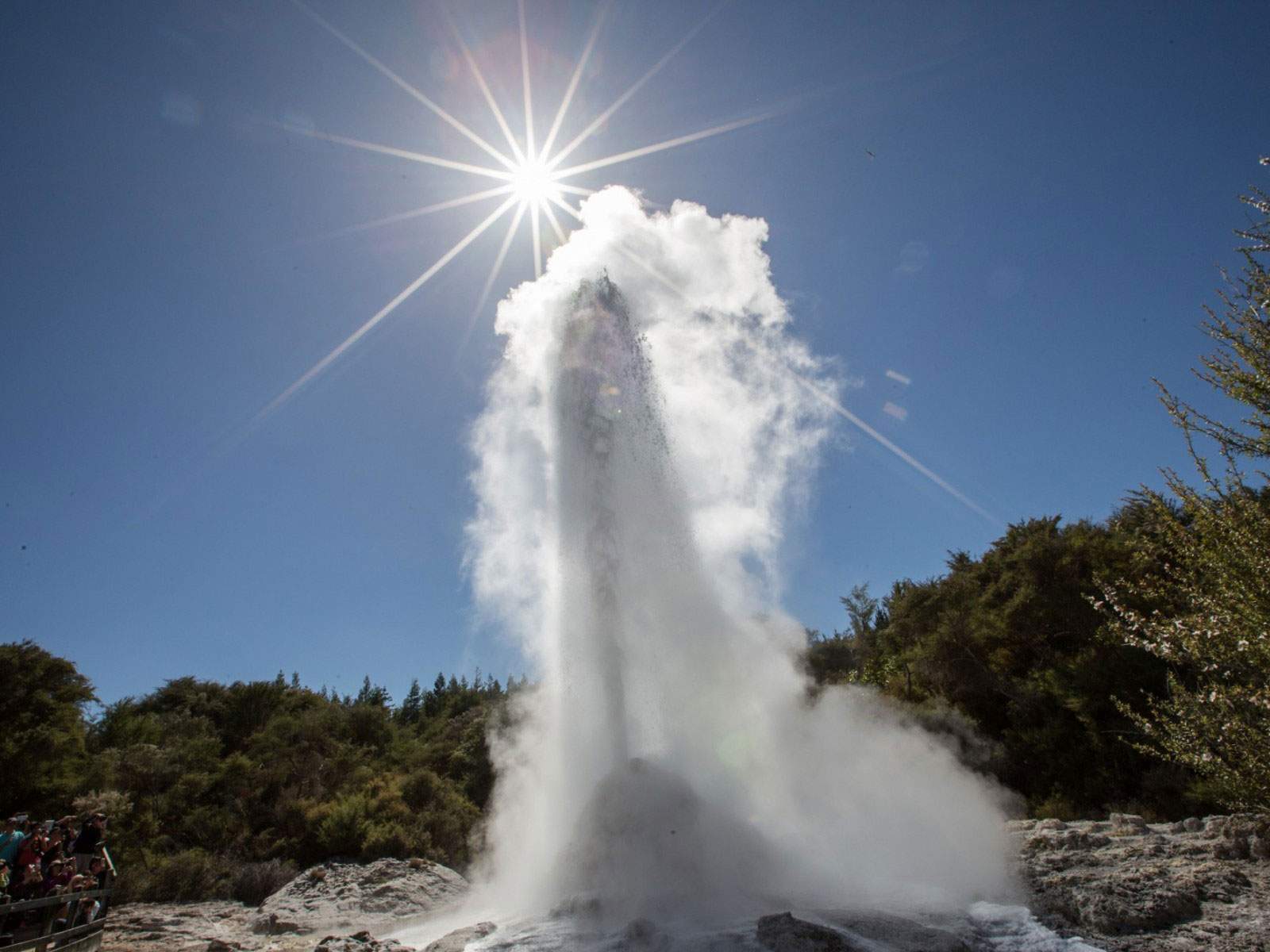 GEOTHERMAL PARK
Sculptured out of volcanic activity and thousands of years in the making, Wai-O-Tapu Thermal Wonderland is considered to be New Zealand's most colourful and diverse geothermal sightseeing attraction. You are introduced to a uniquely different natural landscape – the key to what you see lies below the surface – one of the most extensive geothermal systems in New Zealand, extending over 18-sq. km.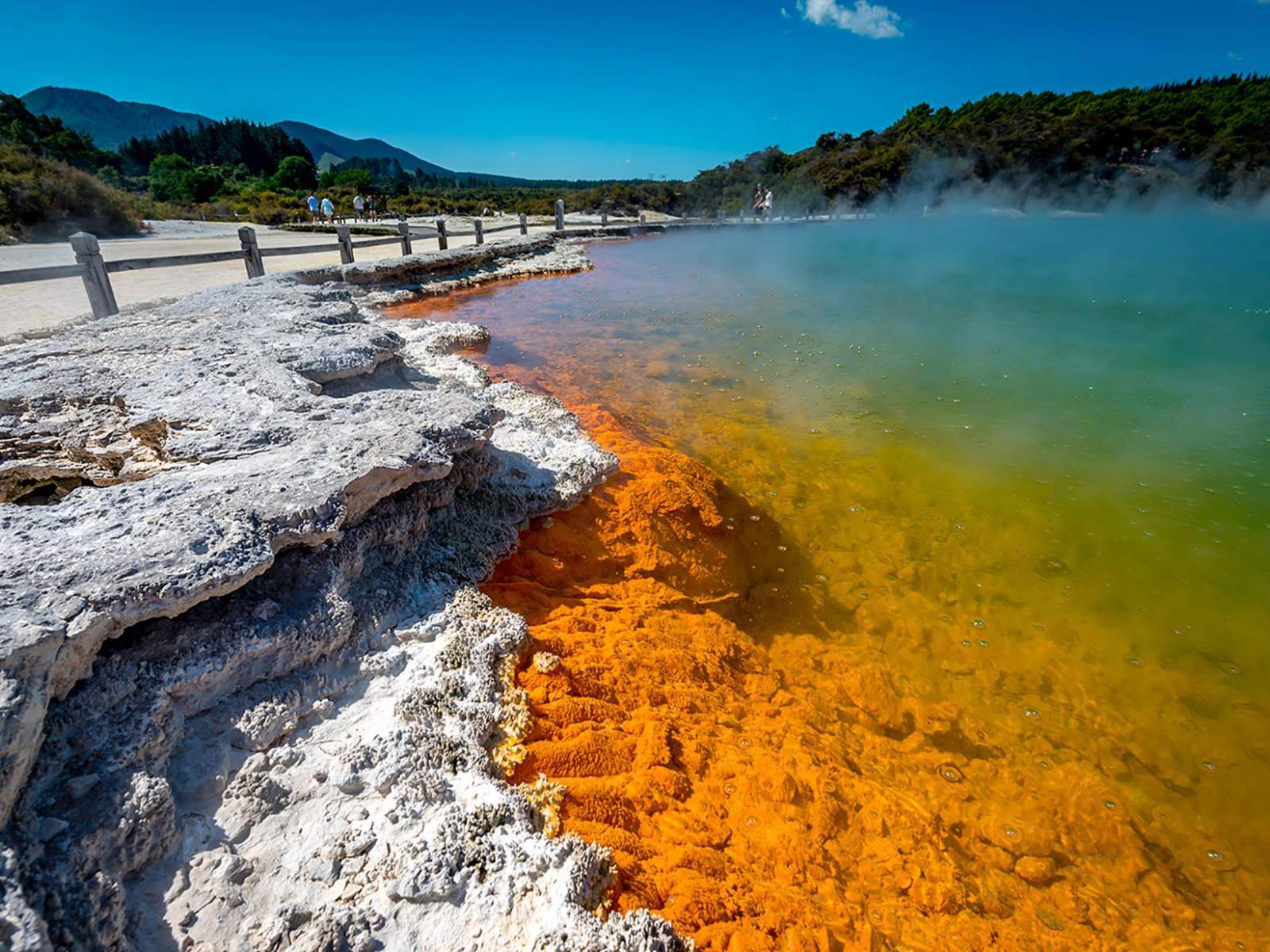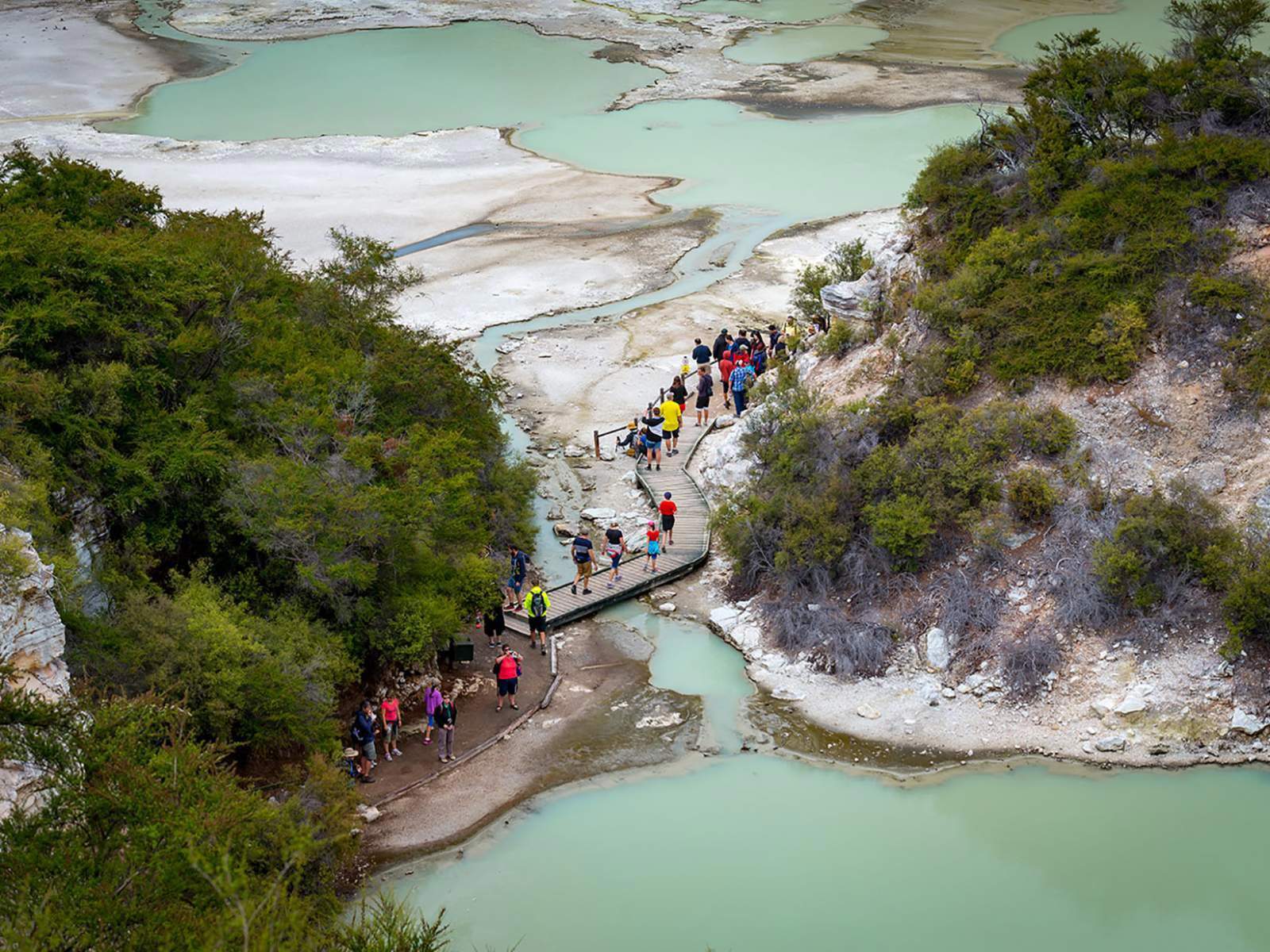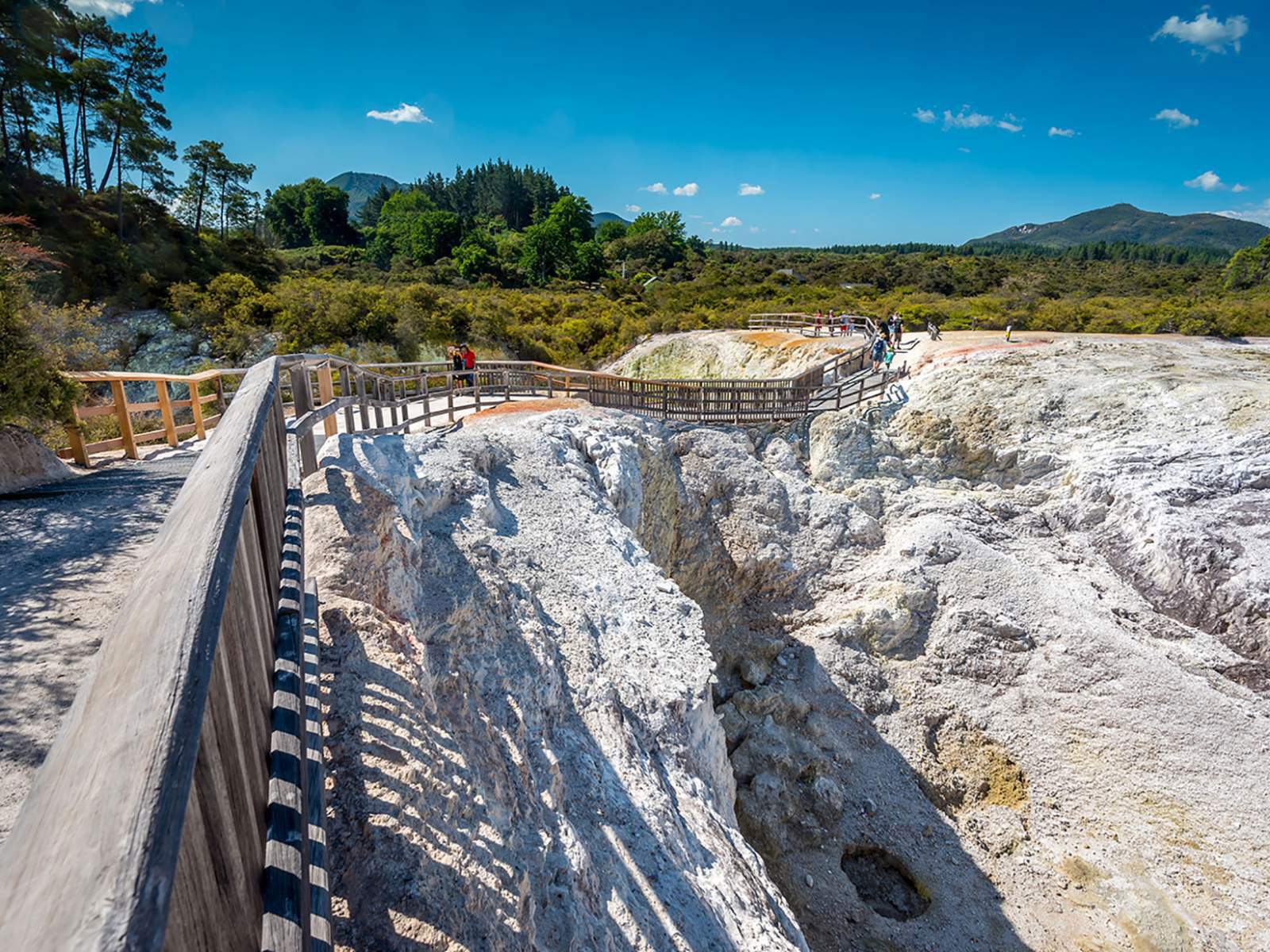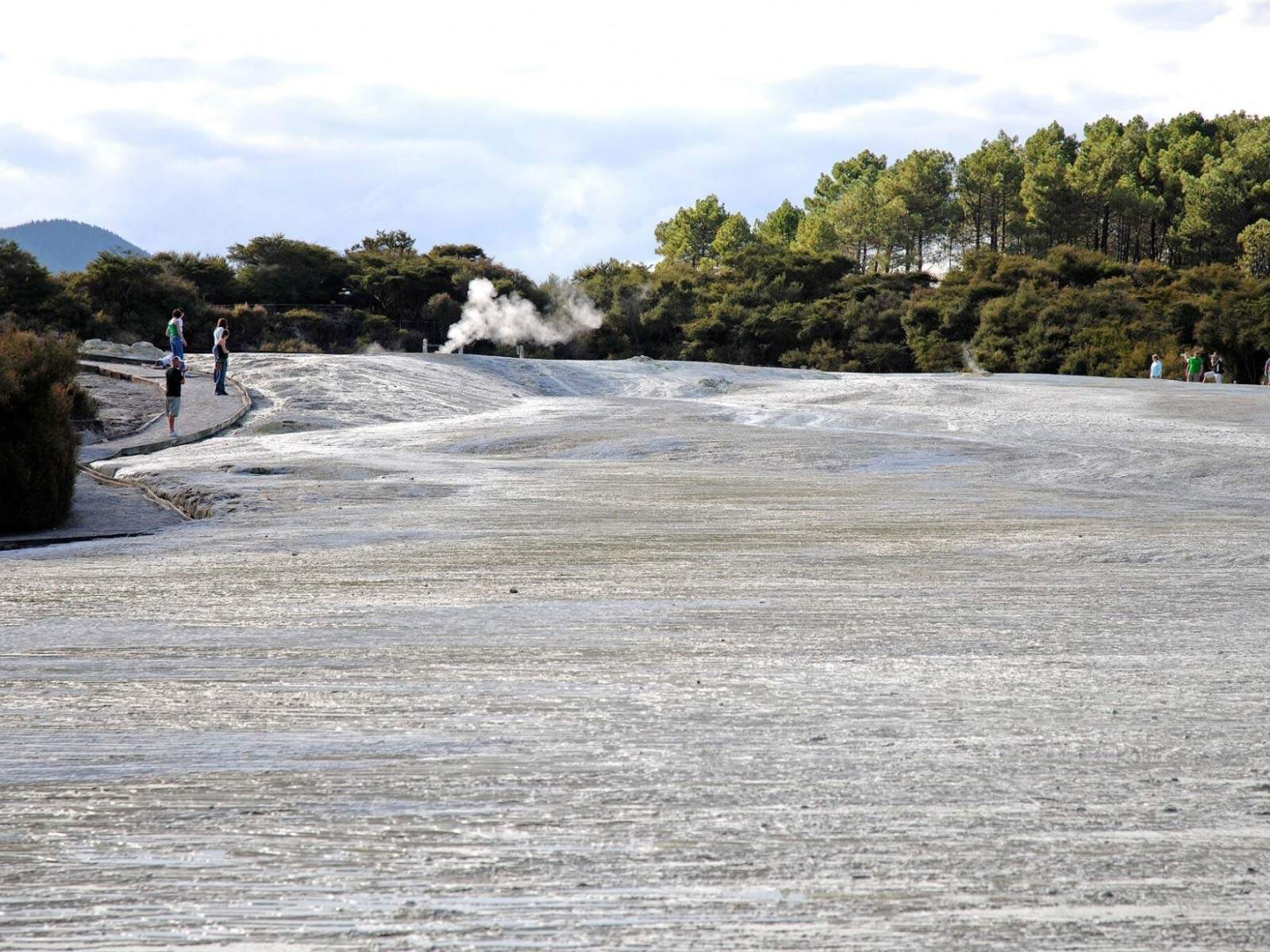 MUD POOL
Visit the Mud Pool to complete your experience at Wai-O-Tapu Thermal Wonderland. The largest mud pool in New Zealand, it was originally the site of a large mud volcano which was destroyed through erosion in the 1920's.